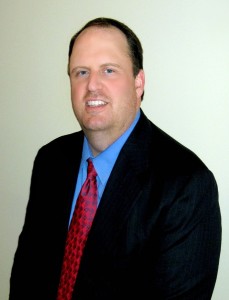 How do I hire disability attorney for my disability claim, I don't have any money? Under Social Security disability law an attorney is permitted to take on cases for a contingency fee, meaning if you do not receive an award of back pay for your disability claim, you do not owe any money to the attorney.
How much is the contingency fee? Under the Social Security Act, the fee cannot be in excess of $6,000.00 dollars. It is calculated by taking 25% of the back pay that you are awarded up to the maximum of $6,000.00. This would mean if you were awarded back pay of $10,000.00 dollars your attorney fee would only be $2,500.00 dollars, so it really depends on your back pay, and the fee can never exceed $6,000.00 for the standard hearing representation. Hire a disability attorney only when they can explain their fee to you.
Is there a contract to hire a disability attorney? Yes, under the laws of Social Security disability there is a contract an attorney must show to Social Security, it is this contract that explains the fee agreement, and notes that there is not a fee unless I recover for you, in your claim.
Will Social Security know I have an attorney? Yes, as your attorney I send into Social Security, the contract we both signed, a 1696 form, and a 1695 form, this information informs them of my representation of you.
Can I hire disability attorney when I first apply? Yes, it does not cost you anymore for me to represent you from the start.
After they deny me the first time, can I hire a disability attorney for the first appeal? Yes, I can represent you during your first appeal of your first denial, sometimes called Reconsideration.
Do I owe money to the disability attorney if I don't win? No, absolutely not, there is no fee for representation of you, should I not get a favorable decision in your claim.
Do I owe any money for attorney consulting with experts like doctors, nurses, social workers about my disability claim?No, you do not owe money for these services, these experts can be consulted with by me, Daniel L. McMurtry, and it does not cost you any money.
Is there some type of registration that the disability attorney has with Social Security disability? Yes, besides being an attorney there is a registration process required of all attorneys who perform Social Security disability representation.
If I hire a disability attorney who pays the attorney? Generally Social Security will issue a check to your attorney from your back pay, so if you received a back pay award of $10,000.00 and the attorney fee was 25%, the fee of $2,500.00 would be drawn off of the back pay owed to you, thus one check for $2,500.00 would go to the attorney, and the remainder would be sent to you.
I want to hire a disability attorney, where does the attorney take cases ? I take cases for Social Security disability in Florida, Tennessee, Kentucky, Virginia, Alabama, North and South Carolina, Michigan and throughout the United States.
I have Crohns disease and want more information about that? crohnsdisabilityattorney.com